Jesse Owens is widely regarded as one of the greatest track and field athletes of all time. However, his influence on the world extends far beyond his athletic achievements. Owens' success in the 1936 Berlin Olympics and his outspoken opposition to racism and discrimination significantly impacted the world, especially during World War II.
Jesse Owens: A Champion On and Off the Track
Jesse Owens was born in Oakville, Alabama, on September 12, 1913. He grew up in a low-income family and worked various odd jobs to help make ends meet.
From a young age, Jesse Owens displayed an incredible talent as an athlete with immense potential. His drive and dedication paid off when he earned himself a scholarship to Ohio State University – where his athletic career soared to new heights. Owens became one of the most accomplished athletes in school history during his time at OSU. He set numerous records and won various championships, including the 100-meter dash, the 200-meter dash, the long jump, and the 4×100-meter relay. Owens' success on the track earned him a spot on the United States Olympic team for the 1936 Berlin Olympics.
The 1936 Olympics were held in Nazi Germany, and Adolf Hitler saw it as an opportunity to showcase the supposed superiority of the Aryan race. However, Owens shattered that myth by winning four gold medals in track and field. He won the 100-meter dash, the 200-meter dash, the long jump, and the 4×100-meter relay, becoming the first American to win four gold medals in a single Olympics. Owens' success in Berlin was a powerful message to the world, especially amid the growing threat of World War II. It showed that talent and hard work could overcome any obstacle, including the racism and discrimination that Owens faced in his own country.
From the 1936 Olympics to World War II and Beyond
During World War II, Owens served as a member of the United States Army. He was part of a group of athletes who were sent to Europe to compete in athletic events to boost morale among American soldiers. Owens' presence in Europe had a significant impact, especially among African American soldiers fighting for a country that still treated them as second-class citizens.
Owens' influence continued long after his athletic career ended. He became a motivational speaker, traveling the world to share his story and inspire others. He also worked to promote physical fitness and healthy living among people, especially children.
Jesse Owens died on March 31, 1980, at the age of 66. He left behind a legacy that continues to inspire people around the world. His success in the face of adversity, commitment to justice and equality, and dedication to promoting physical fitness and healthy living are powerful examples of what it means to be a champion. Owens' influence on the world, including during World War II, cannot be overstated, and his legacy continues to inspire generations of athletes and activists today.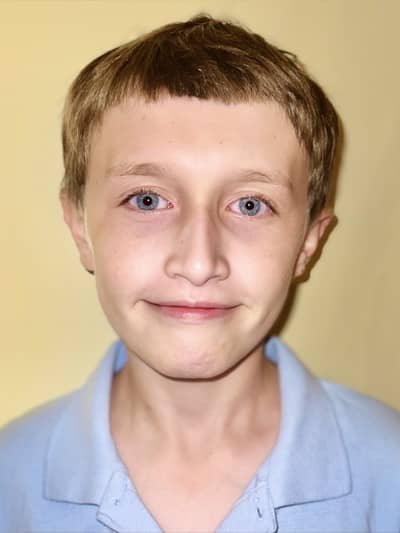 About Kenneth Burres
Kenneth Burres, the young author and illustrator, is a 10-year-old student in sixth grade at the School for Advanced Studies in Los Angeles. He has been a talented doodler since he could barely hold a pencil. Even when Kenneth should be paying attention to anything else, he is always scribbling notes to himself. He uses a unique set of symbols and patterns to convey concepts only he understands while painting.
Kenneth is not just a doodler and a history buff but also an athlete. His favorite sport is fencing, where he competes in foil and saber. Swimming and karate also rank high on his list of preferred activities. Kenneth is now developing his Dumbfounded comics, which can be found at iamdumbfounded.com.
Despite his many interests and pursuits, Kenneth's favorite is hanging out with his family.
Get to know Kenneth and learn more about his projects by visiting his website.
Book your copy today!